Related Content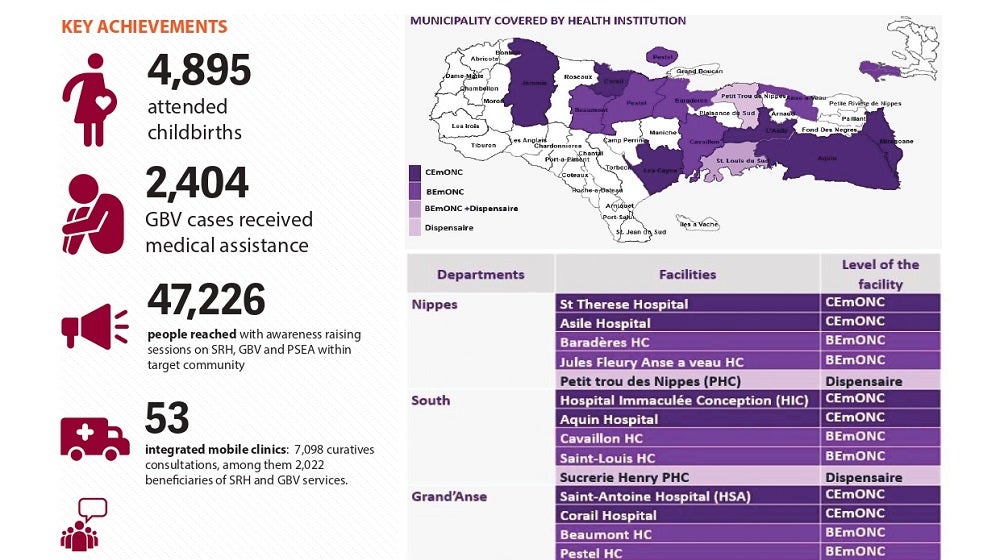 Strengthening access to integrated, lifesaving SRH and GBV services and supplies for women of reproductive age in earthquake aected departments (...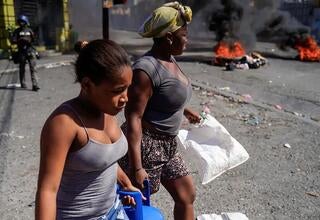 Women carry containers of propane gas during a demonstration in Port-au-Prince. Protests and looting have rocked an already unstable situation since...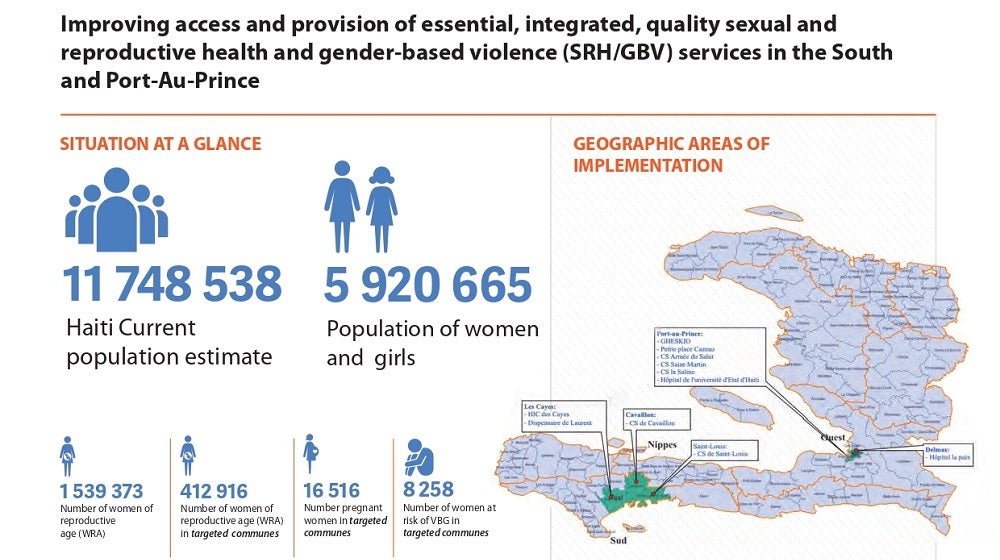 Improving access and provision of essential, integrated, quality sexual and reproductive health and gender-based violence (SRH/GBV) services in the...
Pages