Related Content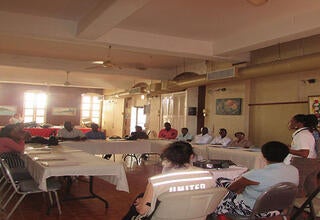 Port-au-Prince, January 23, 2017 --- The Ministry of Public Health, through the Health Directorate of South, organized with the support of UNFPA, the...
This document draws attention to the lack of funding for Sexual and Reproductive Health (SRH) and protection, as part of the post-Hurricane Matthew...
Beaumont (Grand´Anse), November 17, 2016 --- "I was twisting in pain this Friday, November 11. Fortunate coincidence: Miss Lizaire visited me that...
Pages