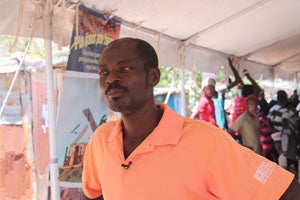 Port-au-Prince, August 19th, 2015 --- Duprano St Preux took refuge to Cano camp after the earthquake of January 2010. He is among the many participants of the theater forum organized by the United Nations at this IDP camp, located in the eastern outskirts of Port-au-Prince, as part of the celebration of the Humanitarian World Day, on August 19th, 2015.
The Organization for the Coordination of Humanitarian Action (OCHA) selected a site that hosts a vulnerable community with humanitarian needs to mark the day, around the theme ¨creating a more human Haiti¨.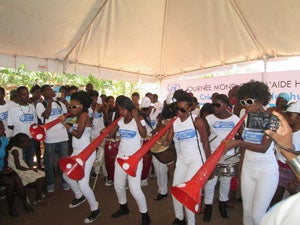 « This celebration is a good opportunity for people to provide support to IDPs of Cano », wants to believe Duprano St Preux.
Initially subject of some attention from certain entities, including the Red Cross, in terms of safe water and sanitation, this camp has been, according to St Preux, abandoned since a while.
« As you can see, the camp situation is now critical. The camp is very dirty, people defecate on the floor », indicates Duprano St Preux.
Several other displaced persons were able to speak, in groups, through skits, about life in the camps, food insecurity, environmental vulnerabilities, their daily miseries and struggles, and the work of NGOs for mitigating suffering.
More than 60,000 people are still living in IDP camps, against 1.2 million in the aftermath of the disaster of 2010.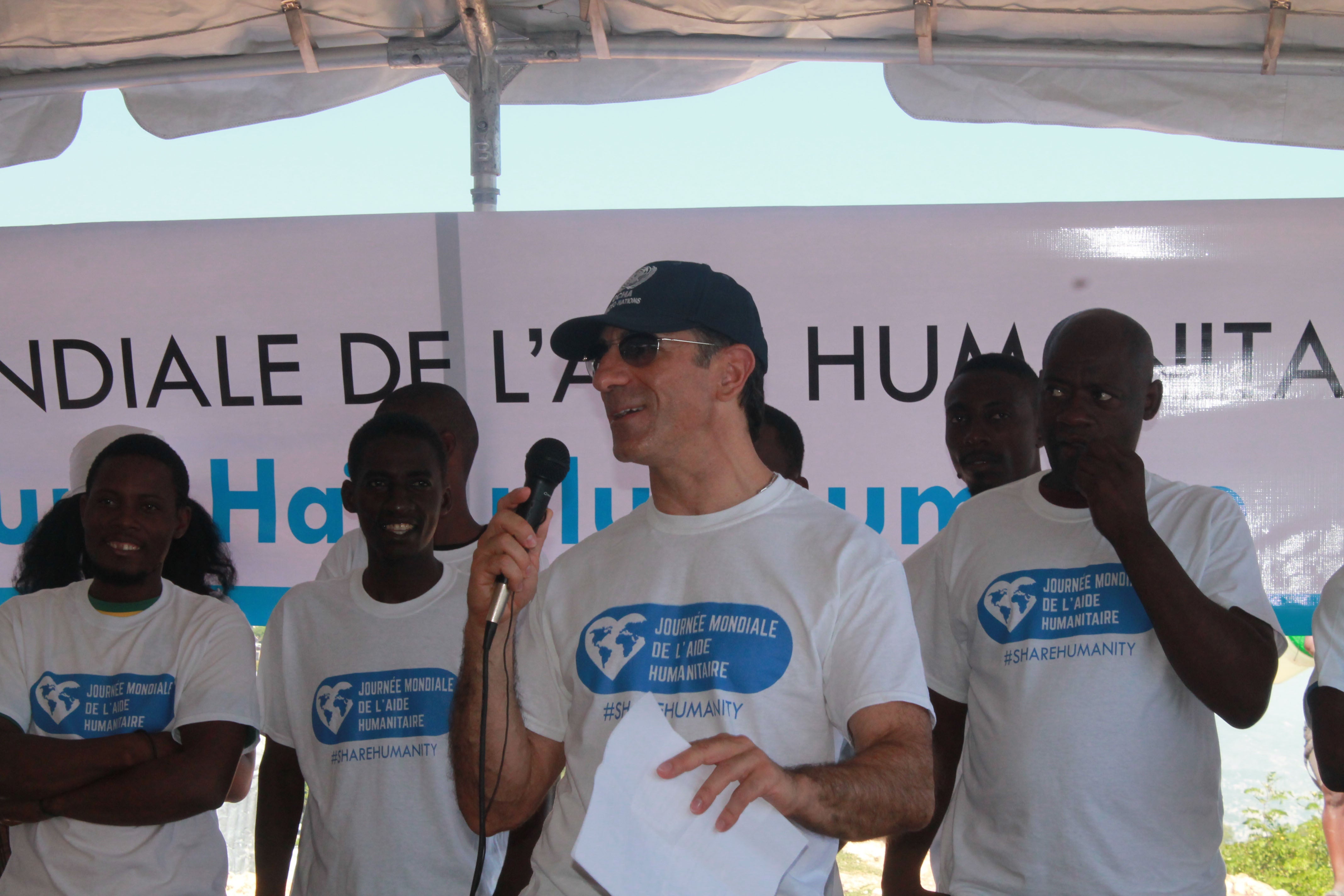 The Head of OCHA Office in Haiti, who intervened in Haitian Creole, paid tribute to the heroic humanitarian workers, who paid with their lives to help others. We take advantage of this celebration of the Humanitarian World Day to remind everyone of the need to continue to support Haiti, said Enzo Ditaranto.
Humanitarian situation in Haiti has deteriorated since June 2015 under the effect of converging factors such as the cholera epidemic which remains alarming, drought affecting several departments and food insecurity hitting 30% of the population.